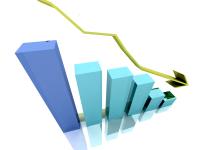 Icelanders were this morning surprised and somewhat amused to see that their Prime Minister, Geir H. Haarde was included on The Guardian's list of the top 25 people responsible for the global economic crisis.
Haarde is widely held responsible for Iceland's crisis, as recent stories on this very website confirm – but that he is responsible for bringing the whole planet to its knees comes as a slight eyebrow-raiser.
The Guardian does not present its list in any sort of order, instead preferring to allow readers to vote for their economic number one most wanted global demon. The vote is not yet over, but Haarde currently sits in third place.
So, in summary: Guardian.co.uk readers believe Alan Greenspan, Gordon Brown and Geir Haarde are the three people most to blame for the current global recession.
Haarde is, therefore, more culpable than George W. Bush, the American public and the heads of all the worst performing banks, including RBS, Bear Stearns, AIG and Northern Rock.
A proud day indeed.