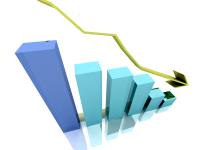 Sweden's government has released data showing the nation's economic growth has slowed to its weakest levels in more than 30 years. Anders Borg, Sweden's Finance Minister, announced the bad news along with a forecast that the Swedish economy will shrink by 0.8 percent in 2009.
According to The Local newspaper, Borg does not expect Sweden to return to a positive GDP until 2011, when it predicts a small growth of 0.7 percent. But in the meantime the Finance Minister expects Sweden to weather the storm better than many nations.
"Thanks to the fact that we have maintained strong public finances during the good times, we can now address this downturn without being forced to make cuts or raise taxes," Borg said in a statement.
Sweden's labour market will also be affected by the economic slump, with unemployment expected to rise to 7.7 percent in 2009 and 8.5 percent in 2010. Again, the government foresees 2011 as being the turning point when figures begin returning to healthier levels.
The government has shelved any additional plans to privatise its state assets until the economy returns to more stable conditions. "When the stock market recovers and the right conditions exist we will get back to it," Borg said.