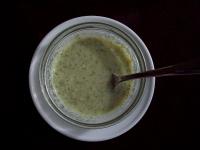 Starting on Monday, students at Valhusaskoli School in Seltjarnarnes near Reykjavik have been offered free porridge two times a day. The porridge at the school for children in years 7 to 10 is paid for by the local council.
"Free porridge is offered to hungry students both before the start of school and during first break at half past nine," heat teacher Gudlaug Sturlaugsdottir told MBL.is.
The school was created in 2004 from the merger of Myrarskoli and Valhusaskoli.
It is not mentioned whether the free porridge initiative has anything to do with the financial crisis, but reduced household breakfast bills can only serve to help financially stretched parents.