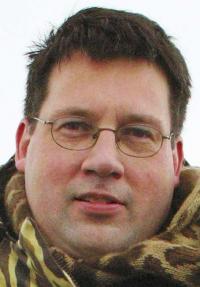 Olafur Thor Hauksson, the District Commissioner of Akranes, has been named special prosecutor to head up the investigation into the collapse of the Icelandic banks, MBL.is reports.
Hauksson was chosen by Minister of Justice Bjorn Bjarnason, in co-operation with an all-party parliamentary committee. The extended deadline for the naming of a head prosecutor passed yesterday.
Hauksson's new post was created under national law number 135/2008 on the investigation into the suspicion of punishable conduct in the events leading up to, and in connection to, the collapse of the Icelandic banks, whether in relation to financial workers, other legal entities or individuals. The findings of the probe will likely be followed by prosecutions.
Hauksson will take up his new post on 1st February and may not be employed by the state in any other capacity. He will, however, in all likelihood, be allowed to begin again as District Commissioner (Syslumadur) of Akranes at the end of the investigations.
Photo: mbl.is/Einar Falur