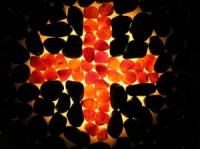 Norway's government has voted to send NOK 30 million worth of humanitarian relief to Gaza in the wake of Israeli attacks on the region. Norway's Foreign Minister Jonas Gahr Stoere stated: "We are extremely concerned about the precarious humanitarian situation in Gaza." He added that it is essential to guarantee the aid actually reaches those in Gaza who need it.
The Norway Post reports that the Ministry of Foreign Affairs is currently allocating funds to a number of humanitarian organisations that work to provide emergency medical help to injured residents of the Gaza Strip. "We presume that Israel will provide the necessary access for humanitarian aid. There is an acute need for medical and surgical equipment at the hospitals in Gaza. We join in a broad international appeal to Israel to help to ensure that humanitarian relief supplies reach those in need," Stoere said in a public statement.
Priority is being given to those aid groups who can ensure the aid will get directly to the victims who need it. Most of the funds are being sent through the World Health Organisation (WHO), the International Red Cross (ICRC) and the Norwegian Aid Committee (NORWAC), and the UN Relief and Works Agency for Palestine Refugees in the Middle East (UNRWA).