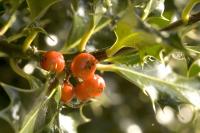 It's that time of year when business papers and magazines name businesspeople of the year in Iceland and this year there are no bankers to be seen.
The CEO of Alcan (www.alcan.is) in Iceland Rannveig Rist was named Businessperson of the Year by business magazine Frjáls Verslun yesterday and today the CEO of Ossur (www.ossur.com), Jon Sigurdsson, was named by the news paper Frettabladid (Markadurinn) as the businessperson of the Year 2008 in Iceland. Ossur is best known for its products and as stated on their website "A leading global company in non-invasive orthopaedics".
At the Business paper Vidskiptabladid "Arni Oddur Thordarson" Chairman of Marel was nominated, he and his father Thordur Magnusson formed the Investment company Eyri back in 2000, that among other owns 38% in Marel (www.marel.com).