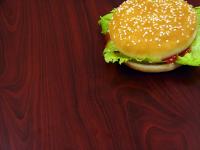 Visir.is reports that the hamburger chain Burger King will close its doors in Iceland today for the last time. Burger fans are dismayed.
Burger King has been operating in Iceland since 2004, but currently has just two outlets. The franchise is owned by a company called Tankur ehf , along with (T.G.I.) Fridays.
The company reports that Fridays is doing well, but Burger King will be discontinued due to the high cost of the franchise and difficulty with imports.
As every high-fat cloud has a silver lining, the chain has not come to the end of the line completely: it will reopen again very soon under a new name.
The Chain Formerly Known as Burger King intends to keep up the same standards of variety and quality and also keep on many existing staff members.
Phew.