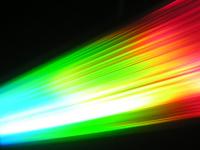 By fixing nearly 1,000 hotspots across Copenhagen, Denmark's capital is set to become one of the few cities in the world providing free wireless Internet throughout the city. Anyone in the Danish capital with a laptop or compatible mobile phone will be able to access the Internet, according to The Copenhagen Post.
Copenhagen is just one of 52 municipalities across Denmark that are slated to receive citywide wireless Internet. The ambitious project was given the green light last week when the nation's State Administration Office ruled the venture was legal.
Of the 6,000 hotspots planned for Denmark, Copenhagen will get 1,000 of them. These hotspots will cover some 5.6 million square metres nationwide once the plan is completed. Denmark can offer Internet for free because a small percentage of the screen will be sold off to advertisers.
Camilla Banja of Gratis Danmark, the company that is organising the project, added "we're also negotiating with the transport sector to provide the free service at all bus stops and train stations."
The islands of Lolland and Falster are already running a pilot program for passengers on the local Lolland train network. The mayor of Copenhagen, Ritt Bjerregaard, told the Copenhagen Post the WiFi service should be ready for use in the capital by summer 2009.