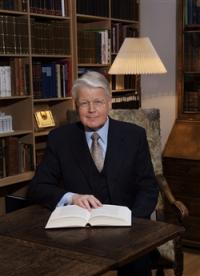 Around ten protesters enjoyed coffee with Icelandic President Olafur Ragnar Grimsson and First Lady Dorrit Moussaieff at their official Bessastadir residence last week.
The group assembled outside the president's house to demonstrate their displeasure with the current Icelandic government and especially to ask the president not to ratify the 2009 budget bill. The presidential veto has only been used once in Icelandic political history – but it was by the current president.
The protesters were invited into the house for coffee and a chat. Several of the protesters took to the fray and were invited to continue the conversation in a better room, MBL.is reports.
In a similar story, it was reported last week that police in the northern town of Akureyri provided hot chocolate to people participating in the protests there. Protesters at the regular Saturday Reykjavik protests are not used to such luxuries.
Also on the same day last week, other protesters padlocked the headquarters of the Financial Supervisory Board shut. A sign was hung on the door explaining that the offices were closed due to incompetence and impotence of leadership. Maintenance men were able to saw the chain off without calling the police.