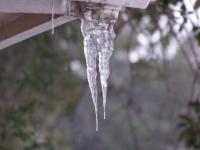 Anna Anka, former Swedish beauty queen and current wife of American singer Paul Anka was arrested in the US for assault after she threw a piece of ice at her husband's head and made solid contact. The 69 year-old Paul Anka, who is 29 years older than Anna, had to be taken to hospital and received two staples in his head to close the wound.
The incident happened on 28 November at their comfortable home in California. After a heated argument, Anna hurled a piece of ice at Paul that caused a head wound. When Paul returned home from hospital, however, he found Anna was not there. Worried that his 37 year-old wife had disappeared, Anka called the police.
The two were just married in the summer of 2008 in Sardinia. While the police considered their next move, they decided Paul's head wound was serious enough to issue an arrest for domestic battery on Anna. When she finally returned to her house, the police arrested her.
The newly-weds wished to downplay the incident, according to The Local. "We are doing fine. Anna has had a tough time with her ex-husband over a custody battle," Paul explained. For her part, Anna commented: "It was a silly little episode."