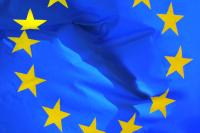 Thorgerdur Katrin Gunnarsdottir, vice chairman of Iceland's euro-sceptic ruling party, said in an interview with the Norwegian newspaper Klassekampen that Icelanders have no other choice in the financial crisis than to enter the European Union.
Gunnarsdottir predicts that her fellow party members will approve an Icelandic application to the EU at their upcoming national conference, despite ongoing concerns over EU fisheries policy. The application could theoretically reach Brussels in the early part of next year, according to RUV.is. The Independence Party is the larger of the two current government coalition partners. The smaller party is the Social Democrats.
The Vice Chairman says she does not believe the party will split into two separate camps at the national conference. She points to the Norwegian Labour party as an example, saying that they did not split over the EU issue, despite Norway having had two referendums of the issue.
In Norway, the coalition government parties are contractually obliged not to discuss applying for EU membership. The Norwegian Prime Minister, Jens Stoltenberg has indicated he will wait and watch the potential Icelandic application before deciding if Norway should start debating the benefits of EU membership again.
On a related subject, there is uncertainty in Norway about what would happen to the European Economic Area agreement if Iceland joined the EU. Without Iceland, there would only be Norway and Liechtenstein left in the EEA. Even so, opinion polls suggest that resistance to EU membership is stronger than ever, with over 60 percent of Norwegians against applying.