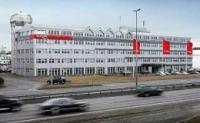 The Central Bank of Iceland base rate will remain at the record 18 percent until March next year, but will go down to seven percent by the end of 2009, according to the latest predictions from Glitnir Bank.
The bank forecasts that stability will return to the foreign exchange market at the same time, and that one euro will be worth roughly ISK 120 by the end of 2009, and one dollar, ISK 85, RUV.is reports.
The bank does, however, also point out that predictions for the future are not helped by the current banking situation and global economic downturn.