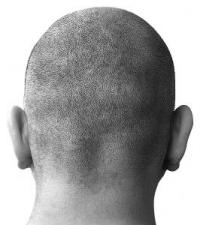 The issue of fascism reared itself yet again in Sweden's capital when a Stockholm cultural centre was allegedly burned down by a group of Swedish neo-Nazis. The same group is suspected of another arson attack last week involving the burning down of an apartment occupied by a young family.
The Local newspaper reports that the targets in both cases of arson were connected to the Syndikalist trade union. In the latest attack, the Cyklopen social centre in suburban Hogdalen was burned to the ground at the exact time when an anti-racism group was scheduled to meet there.
Two nights later in the same neighbourhood, a couple and their 2 year-old had to flee their apartment down the balcony after the same neo-Nazi group allegedly poured flammable liquid through the letterbox and ignited the apartment. The father and mother were both active in the Syndikalist movement.
These kinds of clashes are common in the days leading up to 6 December, the anniversary of the violent death of a local white supremacist teenager in 2001, according to Swedish security police 'Sapo'. Neo-Nazi groups hold an annual march in the town of Salem to mark the event.
But this year has seen more violent conflicts than in past years. "It's more intense this year than ever before," Sapo spokesman Johan Olsson told the newspaper Svenska Dagbladet.