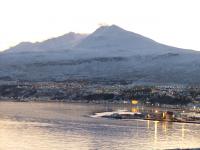 The unemployment rate in Iceland continues to rise and shows no immediate sign of reaching a peak. The official unemployment rate in the country increased to 3.3 percent in November, but was 1.9 percent in October.
At the end of November 6,350 people were registered unemployed, but the Directorate of Labour website puts the figure at 8,461 today. That equates to an extra 260 people each week day of the month.
There are now more men unemployed than women, according to a Ministry of Finance statement. MBL.is reports that there have not been more men unemployed than women since the previous unemployment spike in 2002. In the last month, 71 percent more men were unemployed than the month before, compared with 47 percent more women.
The increase in unemployment was greater in the Reykjavik capital region (62 percent) than elsewhere in Iceland (57 percent). The increase in unemployment among foreign citizens over the last month of 60 percent was roughly the same as the overall figure. Foreign citizens are now 15 percent of the overall unemployed population, meaning their unemployment rate is somewhat higher than among Icelandic citizens. This is not surprising though, the Ministry of Finance statement says; as foreigners have largely been working in the sectors now contracting the fastest.
"The increase in unemployment has been well above what was expected," the finance ministry statement reads. "It is difficult to forecast the unemployment rate as well as for other economic prospects. It appears that employers are less reluctant to make workers redundant than in earlier downturns. The situation in the financial market is undoubtedly playing a role here. The unemployment rate has never exceeded 7.5 percent in one month since 1980; that happened in January 1994. Such a rate would be equivalent to 12,000 unemployed persons now."