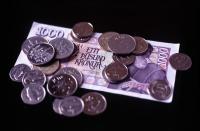 A reduction in the restrictions on advertising pharmaceutical products in Iceland is recommended in order to increase competition in the marketplace. This recommendation was made in a report by the Competition Authority of Iceland. The report also says that the cost of licence applications and heavy government regulation of new pharmaceutical imports make it more difficult to find a niche in the market.
The report also recommends a re-inspection of supervisory rules on the sale of medicines in shops other than pharmacies – a practice which is currently completely illegal – even for painkillers and cough mixture. An increase in postal and internet pharmaceutical sales should also be looked into.
The Competition Authority also recommends that laws on agricultural products be re-examined, with one of the main goals being to level the playing field in the dairy industry, which is currently dominated by one or two big players.
The Competition Authority of Iceland found also that the participation of state broadcaster RUV in the advertising market disturbs the advertising market. They also believe that 365 Media may have been standing in the way of the delivery of television signals ((ed.) Possibly in connection to Skjar 1, the main commercial rival to 365's Stod 2), and this suggests the company may have broken competition rules.