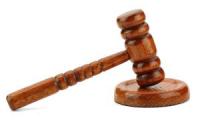 Of the many religious faiths in the world, one of the more unique made an important step towards official recognition when a Swedish court ruled The Madonna of Orgasm Church was entitled to register as a faith community. After being initially rejected by Sweden's Legal, Financial and Administrative Services Agency, the church's founder, artists Carlos Bebeacua from Lovestad in the south of the country, won his appeal in a county court.
The Skanska Dagbladet newspaper says the idea of Bebeacua's church came to him after one the artist's paintings 'The Madonna of Orgasm' sparked protests in 1992 at the World's Fair in Spain which required police intervention.
His church has several hundred members, but Bebeacua hopes that with official recognition more people will come to consider the orgasm as God. The church's scriptures are called the Catechism of Orgasm, and its priestesses only preach the gospel of sex.
During church ceremonies, the priestesses eat fruit, drink juice and read verses extolling the virtues of sex. Sex is not part of the service, but it isn't forbidden either. "[Sex at a ceremony has] never happened. I don't know how we'd react if it happened," said Bebeacua.
Bebeacua rejects the notion that his church is just about sex and orgies. It's about seeing the orgasm as a metaphor for loving life. "There's nothing dangerous in what we say, we're harmless. It's just that we have our doubts about established religions," he told the TT news agency.
"The orgasm is the ultimate feeling of lust; it shouldn't be limited to ejaculation. You can reach it through art or by looking at a landscape and thinking 'Wow!'" he explains.