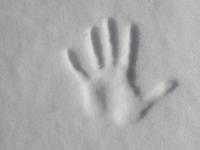 There's a record for just about everything, and last week a Norwegian man got to put his name in the Guinness Book of Records when he lifted 100.38kg using only his little finger. Even the two professional weightlifters who verified Kristian Holm's lift were impressed by the power in the man's pinkie.
Holm's inclusion in the Big Book depends on successful photo and video verification and the filling out of "a few forms".
Speaking to the website fvn.no, Holm gushed: "It was splendid to break the 100-kilo limit." Obviously satisfied with his accomplishment, he added, "[The weightlifters] were impressed over how strong my little finger was. They were not able to lift as much, even though they had records in other areas. One of them had lifted 200 kilos in bench press."
Aftenbladet reports that Holm was inspired to begin lifting weight with just his little finger two years ago. "I saw a picture of a man who lifted with his little finger on the front page of the Guinness Book of Records. It was Barry Anderson, who had the current record at 89.6 kilos. I thought it was something I would like to try, and took it as a challenge," the strongman said.
On the same day Kristian Holm topped Barry Anderson's record for the little finger, he also beat Anderson's world record for lifting a bar with his two little fingers by hoisting 65kg. Holm feels his little finger is naturally strong, and only has to exercise it twice a week. "I lift for 5-10 minutes each time. If I continue longer than that, my little finger starts to hurt. It gets some rough treatment," the Norwegian explained.