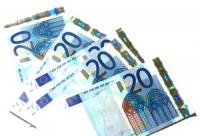 According to a newly published opinion poll carried out for Frettabladid, Around 60 percent of Icelanders are now in favour of European Union membership for the country. That is approximately nine percent less than in a similar poll in October. Fewer Independence Party voters now hope for Icelandic EU membership, with their numbers dropping some ten percent in a month.
78 percent of Progressive Party voters want Iceland to apply for EU membership, and the party has decided to re-examine its official position on the issue at its annual conference in January, MBL.is reports.
Support for EU membership among Left Green Movement voters has shrunk by around ten percent to 45.5 percent.
Support for Icelandic adoption of the euro has not sagged to the same degree: 68 percent of people would now prefer the euro to the Icelandic krona, instead of 72.5 percent in October.