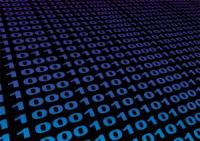 It's no urban myth that youngsters can literally play video games to the point of medical danger. The latest example comes from western Sweden, where a 15 year-old boy dropped to the floor in a convulsive fit after playing the popular game World of Warcraft for 20 straight hours.
The victim and his six friends were playing the latest edition of the hugely popular video game at his home in Laholm nonstop for nearly a full day when the boy began to have what looked like an epileptic seizure.
The boy's father told the Kvallsposten newspaper: "They played all day and all night. Maybe they got a few hours of sleep. They ate a little food and breakfast at their computers." After the seizure, doctors at the local hospital reported that the boy's bodily functions had been tweaked by a mix of sleep deprivation, no food, and an extended period of intense concentration.
Although the boy will make a complete recovery, his father has decided to limit the amount of time his son plays computer games. Officials from Game Over, a video game addiction treatment centre in Linkoping, told The Local newspaper that they've received a dramatic increase in the number of calls concerning the newest edition of World of Warcraft, and its addictive effects.
"It's been a huge problem. We have parents who call everyday and ask," said Game Over's Emilie Backlund to the Svenska Dagbladet (SvD) newspaper.