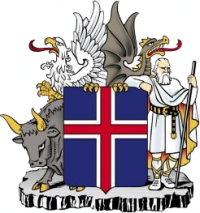 The Executive Board of the International Monetary Fund (IMF) has just confirmed that it will extend the requested USD 2.1 billion loan to Iceland, according to MBL.is.
In addition to this, the Finns, Swedes, Norwegians and Danes intend to lend Iceland some USD 2.5 billion. Reuters quoted a senior Finnish politician as saying that the Norwegians will provide USD 631 million of that sum; but it is not yet known how the rest will be split between Finland, Sweden and Denmark.
Earlier today, the Finnish business paper, Kauppalehti stated that in addition to the above loans, the Icelanders are also likely to receive a USD 500 million loan from Russia and funding from Poland, the Faroe Islands and the European Union.
IceNews will bring further details on the implications of this news as it comes to light over the next days.