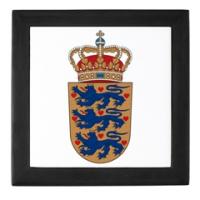 The Financial Times reports that Denmark is paying a high price for its retention of the Danish krone instead of taking up the euro.
Denmark was forced to increase interest rates twice in a month to defend its peg to the euro, creating a record 175 basis point spread.
The Central Bank chief Nils Bernstein said, "It is first and foremost a political question whether to join [the euro], but as we now see there is an economic cost to being outside the eurozone".
As previously reported on IceNews, the Danish government recently started talks trying to gain cross-party approval for a new referendum on joining the euro.
Mr. Bernstein said he believes Denmark will experience a modest increase in unemployment and that next years growth will be close to zero, but, crucially, not below zero.
Denmark previously voted against the euro in 2000; and a second referendum was called off in 2004, as polls showed the country was on course for a second 'no' vote.