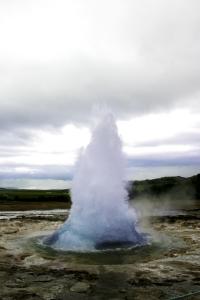 Several Icelandic companies have ambitions to use Iceland's renewable energy, ample land, cool climate, educated workforce and low crime rate to turn the country into a global data centre hub.
According to one such company, Data Islandia, and its international partner, Hitachi Data Systems, the economic crisis is not affecting the plans adversely.
Businessgreen.com reports that the companies are confident that foreign investors remain positive and that the weakness of the Icelandic krona is actually reducing costs, such as the laying of fibre optic cables for foreign investors.
Iceland's renewable energy reserves have been hailed as one of the country's biggest assets and ways to generate cash in difficult times. However, the country's location means the direct export of electricity is difficult, expensive and inefficient. This means aluminium smelting, data centres and other energy intensive activities become default ways of exporting the energy.