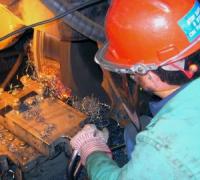 The registered rate of unemployment in Iceland was 1.9 percent in October – or 3,106 people. This was an increase of 877 people on the September rate, according to MBL.is. At the same time last year there was 0.8 percent unemployment, or 1,315 people.
The Icelandic Directorate of Labour states that unemployment traditionally increases between October and November each year. However, the rate in 2007 was 0.8 percent in both months. Unemployment at the end of October had increased from the end of September by 1,447 people, and by 2,526 from the same time last year.
According to the Directorate of Labour, it is difficult to predict future unemployment due to the rapid contraction underway in the economy right now; but that it will likely be in the region of 3.3 to 3.8 percent by the end of November.