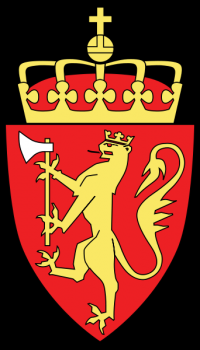 Details are emerging that the anticipated Norwegian loan to Iceland will take place.
Norwegian Foreign Minister Jonas Gahr Store is in Reykjavik at the moment on an official visit. Following a meeting with Prime Minister Geir H. Haarde today, Store confirmed that a NOK 4 billion (USD 606 million) loan will be extended to Iceland.
The loan will have a maturity of up to five years and the existing currency exchange swap agreement will be extended to the end of 2009.
MBL.is also quotes Norwegian media as saying Norway has offered to mediate in the dispute between Iceland and the United Kingdom over repayments of British savers and the UK government's controversial reaction to the Iceland crisis.
The news of the Norwegian loan comes after weeks of uncertainty over who will step in to save the Icelandic economy. Despite the IMF agreeing a loan of USD 2 billion, it still has not been officially approved by the board.
The Faroe Islands were the only country to have yet firmly granted Iceland a loan. Sources in Reykjavik hope the Norwegian loan will spur on negotiations with the other Nordic countries and Russia.