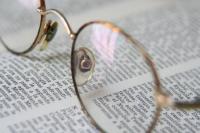 At the beginning of September, IceNews published details of the first ever Arctic Indigenous Language Symposium in Tromso, Norway. The successful event has now finished with the release of a statement:
"Delegates representing the Arctic Council's permanent participants are pushing for greater action on the part of Arctic governments to implement policies and programmes to ensure the future vitality of the Arctic's indigenous languages.
"Meeting in Tromso, Norway from 19-21 October at the first-ever Arctic Indigenous Languages Symposium, the delegates unanimously supported a set of recommendations which urges and reminds states, international organisations and indigenous peoples' organisations to meet their responsibilities to maintain the Arctic's rich heritage of indigenous languages.
"The symposium was an initiative of the Arctic Council's Sustainable Development Working Group and brought together indigenous peoples representing the council's permanent participants from Canada, Finland, Denmark, Norway, Russia, Sweden and the USA, together with representatives from the council's member states. Lead organiser for the symposium was the Inuit Circumpolar Council (ICC) working closely with the local host, the Saami Council, both of which are permanent participants, a status reserved for indigenous peoples' organisations.
"Chair of the symposium, Duane Smith who is president of ICC Canada, described this meeting as a very significant opportunity for indigenous peoples in the Arctic to highlight the critical connection between culture and sustainable development."