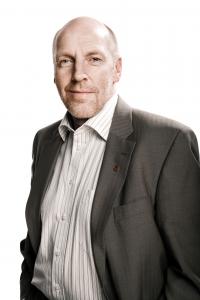 Steingrimur J. Sigfusson, leader of Iceland's Left Green Alliance, welcomed Wednesday's arrival of a delegation of government financiers from Norway. He believed his writings in (Norwegian national newspaper) Aftenposten over preceding days helped focus public attention on Iceland and persuaded the government to help. The Greens are Iceland's biggest opposition party.
Sigfusson is said to be very enthusiastic about potential Norwegian help, MBL.is reports. "This intervention comes very late in the day, as we are in the final stages of negotiating IMF funding," Sigfusson said on Wednesday.
"Of course I have hoped for the last ten days that this would formally go in the direction of the Norwegians. I think we have to take this as far as we possibly can with the Norwegians. At the end of the day, they are probably our most natural and nearest ally," he continued.