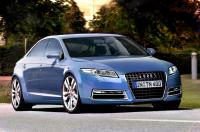 Icelandic used cars sold to buyers outside of Iceland may be eligible for a sales tax refund if a proposed new bill is passed by parliament.
Used cars are not selling well in Iceland at the moment – especially quality used cars, such as nearly new Audis, Range Rovers and Mercedes.
The high sales tax on new cars in Iceland has always made second hand cars much more expensive than in other counties. The strong Icelandic krona has combined with this to make sure that Iceland has never been known for its car exports.
But with the current low exchange rate of the Icelandic krona and the possible refund of sales tax, Iceland could look to find an overseas market for its many used cars for sale.