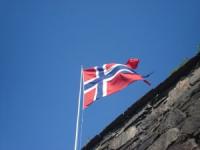 The leading consumer advocate group in Norway has launched legal action against Apple Computers in a bid to force the company to allow digital music players other than its own iPod to utilise its popular iTunes download music store. At present, all songs purchased and downloaded on Apple's iTunes website can only be played on an Apple iPod.
This exclusionary business model excludes the myriad other digital music players sold by competing companies. Norway has been at the forefront of a 2-year European campaign, with the full backing of Denmark, Finland, Germany and the Netherlands, to encourage Apple to allow music downloaded from iTunes to work on any rival music player.
Bjoern Erik Thon, a Norwegian consumer ombudsman, is taking the case to the government's Market Council, which has the authority to make a company adjust the way they transact commerce. The Council also has the power to fine any company that does not comply. If the Council rules against Apple, the onus will fall on the computing giant to either comply or cease operating within Norway.
This is seen as the benchmark test for Apple and the rest of the music download industry. Thon told the newspaper IHT that Apple has had two years to respond to the Norwegian demands, but has remained silent. Apple now has until 3 November to respond to the charges. The Market Council will likely make its decision on the matter early in 2009.