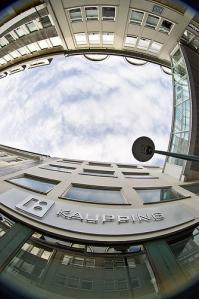 Reports abound today that a consortium of five Icelandic pension funds may be on the brink of acquiring a 51 percent stake in Kaupthing Bank, the largest Icelandic bank and last of the big three to be nationalised last week.
"We have been working on this for the past few days, looking into whether we can participate in some way and reclaim some of the funds that we have lost [when Kaupthing was nationalised]," Thorgeir Eyjolfsson, director of the Commerce Pension Fund said, according to Icelandreview.com.
Eyjolfsson said the ideas had been well received by government officials, but that the negotiations are still at an informal stage.
The pension funds would invest in the Bank in an effort to recoup and rebuild the funds lost with the banks recently.
Minister of Industry Ossur Skarphedinsson said he is happy with the idea. "It would be a bold play by the pension funds to defend their assets. It is clear that much is at stake […] and I believe it is much better […] that there is one private bank operating [in Iceland] as counterbalance to the state-run banks which clearly will be operated here for a while."
"I believe Iceland will be quicker to shake off the numbness and rise more rapidly from the ashes than people realise. The pension funds with their social-minded goals as a guiding light will prove a powerful tool in the reconstruction process […]. Such a bank will grow well and could give the funds a good return of their money," Skarphedinsson said.
The pension funds' decision is expected by the morning.