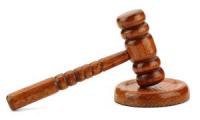 The Alma Media newspaper group made its own news last week when it fired one of its recently-hired chief editors after learning she was a lesbian. Johanna Korhonen's dismissal as editor-in-chief of the newspaper Lapin Kansa sparked demonstrations outside the Tampere headquarters of the Aamulehti, another newspaper within the Alma Media conglomeration, SIKUnews reports.
Alma Media is Finland's second-largest media company, and now faces some serious backlash from its decision to sack Korhonen. About 30 protestors voiced their opinion outside the offices of Aamulehti, and a campaign has been launched to boycott subscriptions from Alma Media associates.
Kai Telantee, Alma Media's CEO, told YLE Television News that he had no qualms about firing Korhonen and was not planning to reinstate her. Telantee insists, however, that Alma Media has no problem with their chief editors' sexual orientation. Korhonen was dismissed for not being honest about the issue in her job interview.
Alma Media also stated that the political involvement of Korhonen's partner was a major factor in her dismissal. Korhonen was displeased by the accusations of being dishonest. She never mentioned her partner's involvement in Local Vantaa politics because she felt it was irrelevant since they were moving to the northern Finnish city of Rovaniemi.