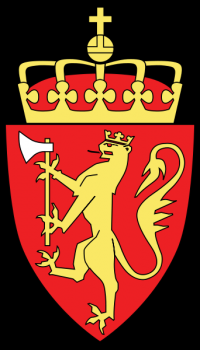 In a crippling ripple effect of the Wall Street market meltdown, Norway's special "oil fund" may have lost nearly all of its profits garnered over the last 10 years in the space of a few months. A decade ago, the government invested around NOK 1,000 billion in the stock market. Steep drops in the market this year have potentially wiped out all of the wealth fund's gains.
Economists suggest that the sovereign wealth fund would have more money in it today had the government simply placed the cash in the bank. The newspaper Aftenposten figures that at the end of 2007, the oil fund had earned NOK 302 billion over the first 10 years since it was established. By June 2008, the fund's gains had been cut to NOK 165 billion.
Although Norway's central bank managers aren't commenting yet on third quarter losses, Aftenposten estimates that the oil fund has lost a further NOK 175 billion, effectively erasing all profits earned over the last decade. The oil fund discloses its true holdings only once a year and the third quarter figures won't be posted until 25 November. Should the losses be accurate, it would be a staggering blow to Norway's fund, which invests much of its money in sustainable, morally-conscious projects.