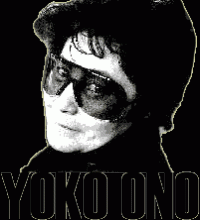 Yoko Ono, the widow of John Lennon, arrives in Iceland today to present the Lennon-Ono Peace Prize and to reignite the Imagine Peace Tower on Videy Island in Reykjavik Bay.
The Peace Prize will be presented in Reykjavik at 14.00 tomorrow, 9th October, John Lennon's birthday, Visir.is reports. Tomorrow evening Ono will sail to Videy Island to light the Peace Tower at 20.00. Last year, at the light's grand opening, fellow Beatle Ringo Starr accompanied Ono to Videy to commemorate Lennon's memory and the vision for world peace. Starr is not expected this year.
The Imagine Peace Tower is a short tower with the words "Imagine Peace" inscribed in many languages from which emanates an immensely bright light pointing upwards which can be seen for many miles. The light is intended so shine each year from 9th October (Lennon's birthday), to 8th December (the day he was assassinated).
The light also shines on New Year's Eve, the First Day of Summer and possibly other carefully selected days.