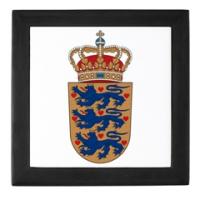 In these times of economic uncertainty, Denmark has taken the pre-emptive step of creating a 35 billion kroner fund in conjunction with the country's banking institutions to maintain stability in its financial markets. On Sunday, the government, parliament, and Denmark's major banks agreed to set up the massive fund to restore consumer confidence.
Lene Espersen, minister for economic and business affairs, who said that the banks will all pay into the fund as a safety net against unexpected insolvency, the Copenhagen Post reports. The new plan will expand the previous insurance ceiling of 300,000 kroner for customer deposits to cover their entire savings regardless of the amount. Share sales and options by banks have had their regulations tightened as part of the package.
Denmark's Liberal-Conservative government coalition expects no problem passing the plan in parliament. It has the support of every political party in Denmark except the Red-Green Alliance and the Socialist People's Party.
Three small banks have failed in recent months, and had to be bailed out by the National Bank. Denmark's finance minister, Lars Lokke Rasmussen, told the Copenhagen Post he was pleased with the new package, and believes it will keep the country's solid economy from falling foul of the global economic meltdown.
"The economy is going strong here in Denmark, but there's been a risk for a real credit jam that could affect healthy businesses," Rasmussen said. "The financial turmoil mustn't be allowed to infect us."