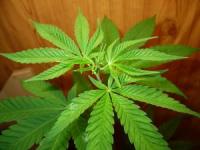 In one of the biggest drug busts in its history, Denmark has broken up a drug smuggling ring that imported as much as 17 tonnes of hashish into the country from the Netherlands and Spain over the past 18 months. The Copenhagen police have been secretly investigating the criminal group since January, and have arrested nine people to date.
The Politiken newspaper reports that a 46 year-old German woman who acted as the money courier, and a 41 year-old Danish man believed to be the leader of the drug smuggling gang have been in jail since May. Police charged the German woman with ferrying DKK 53 million (USD 10,494,527 EUR 7,103,496) into the gang's foreign bank accounts.
The hash was distributed to various locations around Denmark, including several locations in Copenhagen, as well as Holstebro, Esbjerg, Horsens and Arhus. Police have already sentenced several people for possession of up to 800kg of hash during raids throughout the country. Now that police have the ringleader and money launderer in jail, they believe the gang is nearly dismantled with the exception of one remaining figure, who is hiding out and believed to still be dealing with new partners.
The haul of 17 tonnes of hash makes it the largest drug bust in Denmark's history. The previous record haul involved the use of a ship called the Atlantic Privateer to smuggle 13 tonnes of cannabis into Denmark last year. Claus Malmqvist, the smuggler, was caught and given a 16-year prison sentence. It is believed he is connected to the gang currently being tracked.