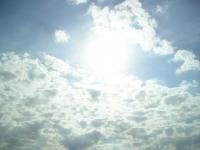 The BBC has covered the story of the group of Palestinian refugees who recently moved from a camp in Iraq to Akranes, a short distance north of the Icelandic capital, Reykjavik.
The report features an interview with Foreign Minister Ingibjorg Solrun Gisladottir, stating that single mothers do well in Iceland and that she has high hopes for the refugees' integration and long-term success.
Magnus Thor Hafsteinsson, vice Chairman of the rightwing Liberal Party disagrees, saying he highly doubts that the new arrivals will learn the language and find jobs as quickly as other politicians hope.
In a piece-to-camera, the reporter succinctly sums up the refugees' new situation: "imagine living in a tent in an Iraqi refugee camp for two years, and then you've (suddenly got) a new home with geothermal heating – and you're also supplied with a support family that's going to help you get used to the language and the lifestyle."
The full report can be seen on the BBC News website here