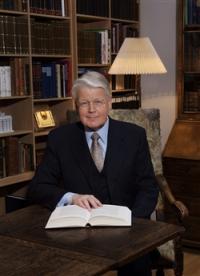 President Yoweri Museveni has invited Icelandic business leaders to visit Uganda and invest in priority areas of the economy such as infrastructure development, harnessing energy for development and in the agro-processing sector for the export market, the President's own website reports.
The President extended his offer during a three-day state visit to Iceland last week personally invited by President Olafur Ragnar Grimsson of Iceland.
President Museveni thanked the government and people of Iceland for the development and humanitarian assistance Iceland continues to extend to Uganda particularly in the areas of adult literacy, energy, fisheries and scientific research. He told his host, "The assistance has greatly contributed towards the vision for 'Prosperity for All', which is aimed at raising household incomes, especially for the rural poor".
The Ugandan leader said Iceland's transformation from a poor, agrarian society into a wealthy knowledge based economy could be an inspiration for his own country – especially in conjunction with Iceland's specialist knowledge and experience in renewable energy, fisheries and ICT.
Also during the trip, President Museveni pledged Uganda's support for Iceland's bid to join the United Nations Security Council.
He invited President Grimsson to visit Uganda and the invitation was gladly accepted.
President Grimsson said that the African people, through the Organization of African Unity (OAU), the precursor to the African Union (AU), supported the Icelandic cause for freedom and even had sent a delegation of solidarity to Iceland in support of the struggle for independence from Denmark prior to 1944.
He said in welcoming President Museveni and his delegation, he was paying "tribute to the vision of the African leaders who decades ago, understood that solidarity across oceans was essential in building a progressive global community".