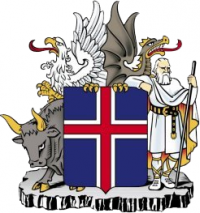 The Icelandic Central Bank's forecasts of an upcoming "equilibrium" look a step closer, partly due to the weak Icelandic krona forcing down consumer spending and partly because of increased exports – largely of aluminium.
The country's rampant consumer debt and high inflation are set to ease as the balance of trade shifts further in favour of exports as Icelanders reign in spending.
Bloomberg reports that exports leaped an annual 25 percent in the second quarter while imports fell 12 percent on lower investment and consumer spending.
"GDP will contract over the next two years despite the unexpected vigour in the economy this year," a central bank spokesperson said. "A contraction is an inevitable element in the economy's adjustment towards a sustainable equilibrium."
The Icelandic economic miracle came about when the government cut taxes and liberalised the banking system. Huge debt-fuelled consumer and corporate spending followed, with the eventual result that Icelanders are the fifth richest nation on earth, per capita. Economists widely feel the economy is now readjusting and finding a more sustainable level against the far tougher global economic background.
"We will let things take their course," Finance Minister Arni Mathiesen said. "We're not planning a stimulus package to keep up consumer spending."
These sentiments are welcomed by economists who believe consumer spending was out of control and that Iceland needs a more frugal period.
"In the long term it's a good thing that the economy's contracting," said Sunil Kapadia, an economist at UBS Ltd. in London. "A rebalancing of the economy will move it away from its credit-fuelled successes and back to more sustainable growth."