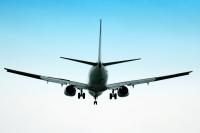 Icelandic news website, Visir.is reports that the Palestinian refugees who arrived in Iceland late Monday evening were surprisingly well given the long journey they had undertaken from Iraq – so says Linda Bjork Gudrunardottir, the refugee project manager.
Visir contacted Gudrunardottir Tuesday morning because she was among the group accompanying the refugees on the last leg of their trip, from London to Iceland. When asked, she said the group had been very tired after its long journey. "they were, nonetheless, surprisingly well when we met at Heathrow and full of sunshine smiles and anticipation," Gudrunardottir said.
Asked what awaited the 29 refugees on their first full day in Iceland, Gudrunardottir said that the relocation organisers would meet the group in the later part of the day and assist the people in filling out essential forms such as residence permit applications. Next the group would go for medical examinations. "After about ten days they will be beginning to build up a routine: the youngest will start nursery school, and the older children will begin Icelandic lessons at their new school. The mothers will then be able to begin Icelandic lessons themselves and learn about local society and culture," Gudrunardottir said.
The people all live in the Nedri-skaga area of Akranes and Gudrunardottir says the houses are near the local school. Their new homes are all within easy walking distance of each other, and members of Icelandic reception families report their new friends are happy with that.
It fell to the reception families to prepare the flats provided for the Palestinian families and the reception families were then on hand to welcome the refugees when they arrived in Akranes on Monday night.