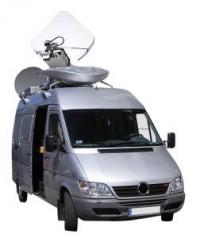 The ogress who lives in a cave near the south-western Icelandic town of Reykjanesbaer seems to be angry at the media, according to MBL.is. Plans for live broadcasts from the ogress's cave went wrong and pictures of her failed to come out correctly.
Vikufrettir states on its website that the ogress in the mountain, who moved to her new cave on Saturday, seems to have something against journalists. If she is simply shy of media coverage is still unknown, because it is proving so difficult to ask the ogress in person (maybe that should be "in ogress"?).
The difficulties began on Thursday evening in a Stod 2 television broadcast from Reykjanesbaer. The television channel had sent an Outside Broadcast Vehicle to a location outside the ogress's new cave, but problems occurred
with some cables; and when preparing to leave after the broadcast, the vehicle would not move.
On Saturday evening, Vikufrettir and Stod 2 managed to get into the home of the ogress; but Stod 2's coverage never made it on air due to unusual computer problems that could not be sorted before the programme ended.
The problems were still not at an end though, as the Vikufrettir photographer found that the majority of photographs taken of the ogress moving into her new home were mysteriously unusable.
It is hoped the media gremlins are now at an end.
A photograph of the ogress in her new home can be seen on the Vikufrettir website, here.