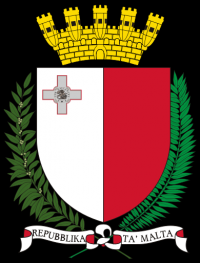 Malta's only embassy in Scandinavia, located in Copenhagen, is scheduled to close down. A Foreign Ministry spokesman for Malta confirmed the closure, stating "rationalisation and prioritisation" as the reasons for pulling its only embassy out of Scandinavia.
The Times of Malta reports that according to the Malta Foreign Ministry, "the Ministry can confirm that the process has already started to close down our diplomatic presence in Copenhagen".
The spokesman added, however, that Malta would not be cutting off its diplomatic relations with the Nordic nations. "These relations will be covered through a new Maltese embassy to be opened shortly in Warsaw, Poland. Embassies cost taxpayers a lot of money and we are trying to rationalise the ministry's expenses and prioritise our diplomatic presence," the Ministry stated in defence of its decision.
Some officials in Malta don't agree with the decision to close its embassy. "Our mission in Copenhagen is the only one representing Malta in the three Scandinavian EU countries – Denmark, Sweden and Finland," one Malta minister said. "The closure of this representation will mean that Malta will not be directly involved in the most prosperous region of the EU."
Malta has a history of opening and closing embassies with changing governments. "All these openings and closings in such a short time show that Malta does not have a long-term strategy. It seems Malta's foreign policy changes every time there is a new minister," a senior diplomat commented.
None of the Nordic countries – Denmark, Finland, Iceland, Norway and Sweden – have embassies in Malta, and have no expressed intention in opening diplomatic missions. "This may be one of the real reasons behind Malta's decision to close both embassies," the senior diplomat said.