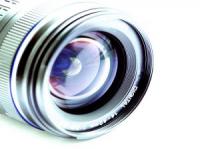 British rock legends Pink Floyd and American soprano Renee Fleming were honoured at this year's Polar Music Prize in Stockholm. The musicians received their prizes from Sweden's King Carl XVI Gustaf, according to cfrb.com.
The music award, which was created by ABBA manager Stig Anderson in 1989, pays homage to the world's greatest pop and classical musicians. This year, Roger Waters and Nick Mason of Pink Floyd accepted the USD 157,000 award at the Stockholm Concert Hall. Swedish Prime Minister Fredrick Reinfeldt commented on the pioneering rock bank, "[their work was] a monumental contribution … and captured the mood and spirit of a whole generation in their reflections and attitudes."
At a press conference before the event, Waters pointed out that Pink Floyd had never won a Grammy, despite being one of the greatest and best-selling bands of all time. "It's very important to me," Waters said. "We seem to be a bit thin on prizes." The other two members of the band were not on hand for the award ceremony, but Nick Mason said that all four of them would share the honour and choose a charity to donate the money to.
When the inevitable question arose about a Floyd reunion, Waters admitted that "personally, I'd love to do some shows with the original band." The last time the band performed together was for their 2005 Live 8 reunion. Waters added, "It went really well. It felt good. I thought the songs sounded great. And if we get an opportunity to do something like that in the future, I'm up for it."