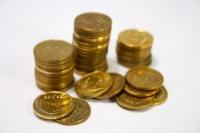 According to IcelandReview.com, the Icelandic state treasury has been granted a ISK 30 billion (EUR 246 million, USD 355 million) loan in foreign currency to sure up the country's foreign currency reserves and stabilise the economy.
Now standing at ISK 500 billion (EUR 4.1 billion, USD 5.9 billion), Iceland's foreign currency reserves have increased fivefold in two years.
The loan was announced by the prime minister, Geir H. Haarde in a speech he gave parliament on Tuesday. The prime minister's announcement came as part of his report on the economic situation in which he stated his intention to bring Iceland into an EU agreement on economic crisis management.
"It is important to send this message out to the markets and this loan-taking should make it easier for the state treasury to acquire further loans and the loan-taking of the banks when that time comes," said economist at the Glitnir Bank research department, Jón Bjarki Bentsson.
The prime minister told parliament that Iceland's best way out of the current economic downturn is to produce more for export, by effectively harnessing the country's natural resources.