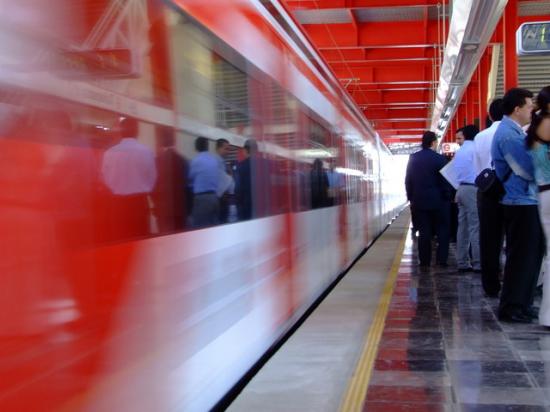 Sweden has unveiled a new high-speed train that will reduce energy use by 30 per cent over its existing trains. The Grona Taget (Green Train), which can hit speeds of 295km/h, is currently undergoing trials in Sweden.
The energy efficient trains produced by engineering firm Bombardier aim to become the industry leader for the next generation of high-speed trains. The Green Train meets all existing traffic and technical requirements in Sweden, meaning that it can use tracks that are already in place. Per Kyhle, the senior technical strategist at Swedish rail authority in Banverket, explains "we want to operate as fast and efficiently as possible using the present infrastructure, which often means sharing single tracks with cargo and regional trains. The tests (using the Green Train) have proven these aims are realistic."
The Green Trains cut energy use by up to 30 per cent, helping to reduce both operational costs and travel times. Bombardier's new trains use its existing Regina designs enhanced by its ECO4 energy saving technology. The updates provide the train driver with real-time date on speed and traction force, which will help conserve up to 15 per cent of the traction energy.
Klas Wahlberg of Bombardier Transportation said that its latest technologies could be adapted to the rail networks of other countries. "This joint effort has shown that our Green Train is not only the right train for operation in the Nordic region, but that it also presents a new generation of energy-efficient, sustainable high-speed trains," Wahlberg added.