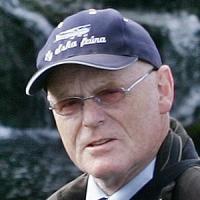 Omar Ragnarsson, Icelandic documentary filmmaker and former national television journalist, has been named as the winner of the Seacology Environmental Prize 2008 for his campaign to save Iceland's wild highlands from the recently completed Karahnjukar hydroelectric project.
The prize has been awarded since 1992 to individuals making a great personal contribution to the preservation of landscapes and species in island environments around the world.
Seacology has awarded the prize to activists from Indonesia, Papua New Guinea and Hawaii, among others, but this is the first time the prize has been awarded for work in Europe.
Omar Ragnarsson will formally receive the prize at a ceremony in San Francisco on 2 October.