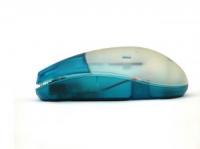 Global network infrastructure company ECI Telecom has completed arrangements with Danish utilities giant ELRO to set up a WiMAX network covering all of Denmark. Under the three-year agreement, the two companies will work together to deploy the wireless communications system, starting first with the area around Randers.
"By integrating best-of-breed solutions, ECI allows us to benefit from a cost-optimized, one-stop-shop for simplified administration, maintenance and provisioning coupled with a single point-of-contact for integration and interoperability," commented ELRO's CTO Broadband manager, Soren Moller.
Also joining the team with ECI is Alvarion, a global leader in WiMax and wireless broadband systems, and Ceragon Networks, a leader in the field of high-capacity Ethernet and TDM wireless backhaul.
Moller added that "this is a milestone network for Denmark, with a future-proof path to transition to an all-IP-based mobile service provisioning, providing our customers with a complete offering for all their communication needs."
ELRO utility company won the license to provide Denmark's national WiMax network in 2007. They will use the newly established network as a platform for broadband internet and voice services within their existing SkyLine package. Full coverage of Denmark is expected to a ready by 2010.