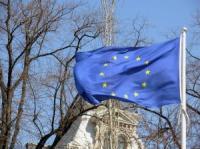 Despite being turned down by Irish voters, the Lisbon EU treaty is likely to be adopted by the Swedish government soon.
When the next session of parliament opens in August, the coalition government will vote on ratifying the contentious treaty which binds member states to greater transparency, democracy and efficiency.
They will join 11 other countries who have already ratified the treaty. However, the Irish have rejected it and as a result another member state, Poland, has opted not to ratify it.
The announcement was made by Swedish Minister for EU Affairs Cecilia Malmstrom, but the opposition party, the Social Democrats, suggested that the government should exercise caution following the resistance to the treaty.
With even one member state rejecting the ratification the treaty becomes ineffective, earlier consensus has been derailed by rejections of others efforts, by France and the Netherlands.