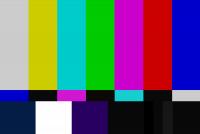 A commission of enquiry into the number of 'sponsored events' on national TV has proposed a drastic cut in such numbers, by up to half.
According to the report submitted to the Minister of Culture Lena Adelsohn Liljeroth, the current scope of sponsorship is too broad, with more than 50 sponsored events and up-to 400 broadcasts a year that have sponsored advertising displayed. They are proposing a maximum of 20.
The report also detailed the role of state entities such as Sveriges Television, Sveriges Radio, and Utbildningsradio, without upsetting their structure much. But they did suggest changes to the VAT priviledges, so that the public aren't pressured for more fees but the broadcasters can gain advantages lost from the lack of sponsorship.
It will aid them in purchasing externally produced programmes, there was also a call to scrap the rule that calls for 55 per cent of production to be sourced from outside of Stockholm – described as impractical.