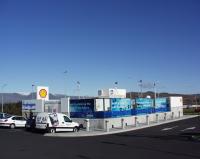 Following the trend in Iceland to pioneer sustainable and eco-friendly practices, the country will soon also provide a 'green map' of places to find environmentally-certified products and services, according to Iceland Review reports.
Developed by the University of Iceland Tourism Department in conjunction with environmentalist website natturan.is, it follows the example set by greenmap.org which has published similar maps for many other regions of the world.
Natturan.is is taking the initiative to collect information on so-called green companies and services, to be placed in a downloadable map which will also work in conjunction with Google Maps and will be available on their website.
"It has been time for a while now to publish such a map and it will first and foremost be accessible on the internet," Anna Karlsdottir, geographer and lecturer at the University of Iceland, told 24 Stundir.
Initially the map will soon be made available in pdf format and it is hoped the public will help expand it with additional information.