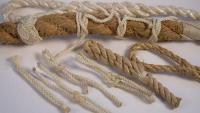 Hemp cultivation has begun in Iceland under an experimental programme to see if it can grow successfully in Iceland's climate, according to Iceland Review.
The versatile shrub, often associated with marijuana, but grown free of the active THC ingredient, is already a popular crop further across the Atlantic in Canada where it is under extensive harvest for its strong and useful fibre.
Hamp Tech Global Warming, a local company, will undertake experiments in the hope of using its valuable seed oil, and to develop potential animal feed from the plant as well. Sveinn Jonsson of the company, believes that the conditions for growing hemp in Iceland are good.
Six types of hemp have been planted in various areas to see which varieties fair best in the Icelandic climate and which areas of Iceland are best suited for growing hemp. It has already been successfully harvested in Sweden, but this hardy plant has been known to be sensitive to spring frost.