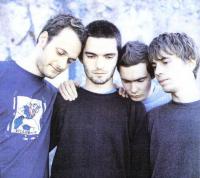 Iceland's most popular international band of the decade are to headline their own tour across the United States this autumn to promote their new album.
Starting with a pair of shows in New York City on 17 and 18 September, this ethereal rock band will begin a 15 city tour on the back of a busy European promotional tour.
The band's fifth studio album "Með Suð í Eyrum Við Spilum Endalaust" ("With a Buzz in Our Ears We Play Endlessly") was released on June 23rd June, and follows on their gold certified (UK) album 'Takk….', which sold 30,000 copies in its first week of release in the States.
American fans will get a live taste of the band's new 'international' sound which is produced by Flood (of U2 and Smashing Pumpkins fame), and even features an English lyrics song 'All Alright'. Part of it was also recorded in New York City.
Earlier this month, the band made the album free in streaming form through its website and the music community website Last.fm.